Postponement of Olympics a curse for others, blessing for Narsingh Yadav | More sports News
MUMBAI: In challenges lie opportunities goes the old axiom, and
Narsingh Yadav
will vouch for it. The wrestler, who was handed a four-year ban for failing a dope test by the Court of Arbitration for Sport (CAS) just a day before taking part in his bout at the 2016 Rio Olympics, has suddenly got another chance to keep his
Olympics
dreams alive, thanks to the postponement of the
Tokyo Games
to 2021.
His ban will be lifted in July, allowing him to return to the mat and start training his guns at a possible shot at redemption. "This is definitely not the way I would have liked to start dreaming about the Olympics again. Covid-19 has caused enormous pain to everyone around the world and our immediate aim is to fight the virus," Yadav told TOI on Thursday. "But now that the opportunity has arisen, I would like to make the most of it."
What would come as another shot in the arm for Yadav is the fact that the Wrestling Federation of India (WFI) has indicated that it will not discourage him from returning to competition once the ban is lifted. "We will not stop him if he comes to us and says that he wants to compete. After his ban period is over, he will be eligible for a comeback," WFI assistant secretary Vinod Tomar told PTI on Thursday.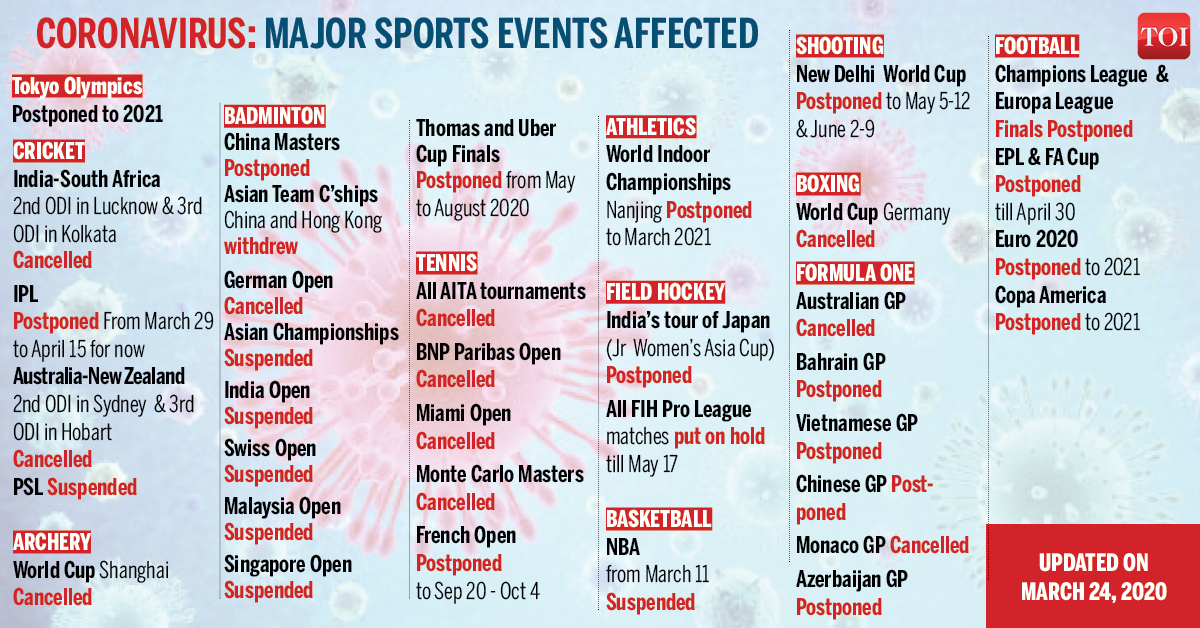 The grappler, meanwhile, still insists that he was innocent in the dramatic episode that led to his suspension four years ago. Yadav was adjudged to have failed two anti-doping tests, conducted on June 25 and July 5, 2016, testing positive for metandienone. India's anti-doping body NADA, nevertheless, gave him a clean chit, buying Yadav's theory that there was an attempt to sabotage his progress to Rio. However, the World Anti-Doping Agency (WADA) was to have none of it. It approached the CAS and eventually won the case, leading to a huge loss of face for the Indian contingent.
These sordid turn of events were preceded by the joust that ensued between Yadav and the legendary two-time Olympic medallist Sushil Kumar, who too, had staked a claim to the spot in the 74-kg category when the team was gearing up for the Games. Things got so ugly that it had to be settled in the courts.
"I thought that once the CBI started handling the case, I would be able to prove my innocence quickly, but that did not happen," said Yadav, before quickly adding: "I have moved on today. I have remained positive and have been training regularly. I will be ready to compete at the first given opportunity."
Yadav is employed with the Mumbai Police and he credited them for their support over the years. "I am grateful to them, my family and my wife, who believed in me and want me to start wrestling again," he said.