Bridgehead Software Expands Global Product Marketing Team
Rob Quinn Joins the Company to Leverage His Extensive Clinical Software Experience to Lead the Product Marketing Function, Worldwide
WOBURN, Mass. and Ashtead, UK – September 26, 2017 – BridgeHead Software, a leader in healthcare data management, today announced the addition of Rob Quinn to lead Global Product Marketing. He brings more than 15 years' experience in healthcare IT product marketing and will be instrumental in driving BridgeHead's solution strategy and go-to-market initiatives.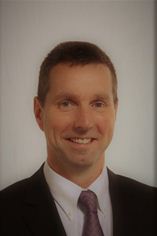 Rob Quinn
"Just as today's hospitals are striving for better engagement with their patient populations, Rob will drive our efforts toward more frequent, outcome-based communications with our customers on a global scale," said Michael Ball, chief business development officer. "Beyond his expertise in product marketing, he is well versed in clinical applications, cloud-based services, agile product design and delivery, and rapid validation – that will be invaluable to the company in the months and years ahead."
Although, primarily based out of BridgeHead's Boston office, the Product Marketing function is a global one, because of the company's widespread customer base and extensive partner network.
"I'm excited to join BridgeHead Software," said Mr. Quinn. "With the continued focus in Healthcare to improve patient care while reducing costs – BridgeHead's HealthStore solution helps hospitals consolidate the vast amounts of patient information stored in siloed departmental imaging solutions or legacy EMR and ambulatory systems. Our solution enables clinicians to quickly access all this information centrally from within one view within their EMR. This helps improves patient care, streamlines the workflow for clinicians, and provides a cost savings to hospitals by eliminating the need to maintain and support legacy systems."
Prior to joining BridgeHead, Rob led Product Marketing teams for several healthcare software leaders including AGFA HealthCare, Clinical Ink, Haemonetics and Phase Forward (acquired by Oracle). As Global Product Marketing Director at AGFA, Rob led pragmatic-marketing efforts to launch the company's enterprise imaging IT solution while also focusing on improving operational efficiency and profitability. Rob earned a BS in mechanical engineering and an MBA from the University of Massachusetts.
About BridgeHead Software
With 20 years' experience in data and storage management, BridgeHead Software is trusted by over 1,200 hospitals worldwide. Today, BridgeHead Software helps healthcare facilities overcome challenges stemming from rising data volumes and increasing storage costs, while delivering peace of mind around how to store, protect and share clinical and administrative information.
BridgeHead's Healthcare Data Management solutions are designed to work with any hospital's chosen applications and storage hardware, regardless of vendor, providing greater choice, flexibility and control over the way data is managed, now and in the future. For more information, visit http://www.bridgeheadsoftware.com or follow on Twitter at @BridgeHeadHDM.
For more information
Visit http://www.bridgeheadsoftware.com
Follow the BridgeHead Software blog
Follow us on Twitter
Follow us on LinkedIn
Like BridgeHead Software on Facebook
Follow BridgeHead Software on Google+
###
UK and EMEA
Bryony Cox
Mantis PR
Mobile: + 44 7860 951 092
Email: bryonycox@mantispr.co.uk